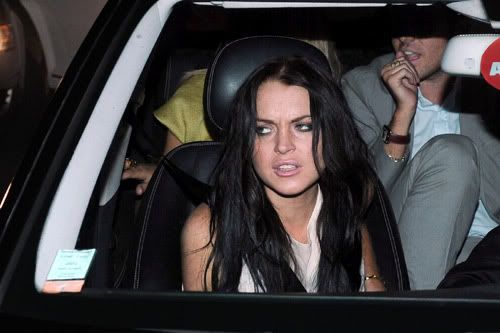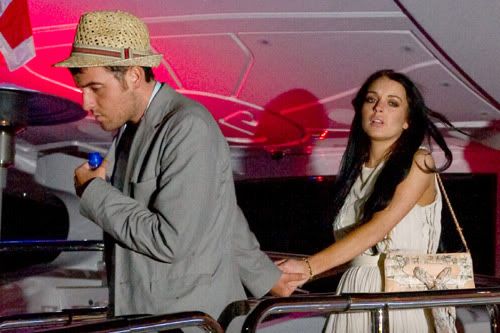 Troubled starlet Lindsay Lohan exits a party on a yacht at 2:30 a.m. Monday morning in Cannes, France.
A warrant has been issued for Lindsay Lohan's arrest after she failed to attend a mandatory probation hearing in Los Angeles on Thursday morning.
The star was ordered to appear before Judge Marsha Revel at Beverly Hills Courthouse amid reports she has failed to complete court-ordered alcohol education classes stemming from a 2007 arrest.
But Lohan found herself stranded in Europe on Wednesday after losing her passport following an ill-advised trip to France last week to attend the Cannes Film Festival.
She claimed her papers had been stolen and turned to U.S. Embassy officials for help, but they were only able to replace the documentation on Thursday - forcing Lohan to miss her court date.
The probation hearing went ahead as planned on Thursday, when Lohan's lawyer Shawn Chapman Holley attempted to explain the passport problem to Judge Revel as the reason for the actress' absence.
But the judge refused to accept the excuse and she issued the arrest warrant within minutes of the hearing starting at 8:30 am (local time), reports TMZ.com.
Lohan's bail has been set at $100,000.
The troubled star is reportedly due to fly back to the U.S. on Friday. She is expected to be taken into custody upon landing in America.