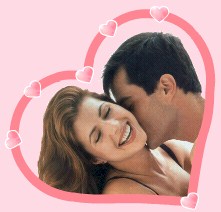 Internet dating is growing more day by day and most importantly it is attracting both men and women vastly with their so called feature or service "End to loneliness for good".But do you know that you could even get in some real trouble if you're not careful or sensitive while making a relationship with somebody online and meeting him or her in person?
Internet dating has also lots of snags that are not often talked about openly.The practice has been hugely focused and encouraged everywhere from main motion pictures to great commercials.Besides women, men are also cheated or victimized by the persons with whom they made a good relation in the hope of good.Sometimes they are assaulted, robbed and sometimes even got murdered from encounters with "women" met online.This is because some predators target elderly men,some targets homosexual individuals and others target some general men.But the fact is, these incidents are never taken seriously and never got the alertness they deserve.
One man was hospitalized who seriously injured after meeting a women he met online.The women brought with her a number of guys who were hiding and when the opportunity came he got seriously beaten by those guys and everything was taken away from him and then they left the place leaving him wounded on the road.Now how can you make sure that you're not going fall in this same situation?Well if you follow some common steps and got some common sense then surely you can also avoid such situations.
1. Do not get too much attracted seeing the profile picture at first because those images can be easily faked or taken from other photography sites.Make sure the person you are getting in touch with have no criminal backgrounds like charges of robbery,theft or frauds.You should also keep your own information as private as possible
2. Your Social security numbers, credit card numbers, passwords, bank account information, and any other sensitive information should never be given to another individual over the internet.
3. When you finally meet her in person, always try to meet on public places rather talking yourself to some deserted places where groups or gangs might be waiting for you.And never open your wallet more often if not necessary.
I am not saying everyone in the dating sites are frauds,but in most cases scamming has been the main issue.So why to take the risk if you know that if you're a bit careful then you can avoid these troubles?Love scams normally target men as well as women. If you come into contact with someone you believe to be a scam artist, end the relationship, and don't respond to further communication.
Do make good relationships whom you like or love but it's also your responsibility to keep yourself safe.